May 20-30, 2019
7 Day  ALL INCLUSIVE Cruise
(Includes room, premium meal plan, open bar, cruise excursions, cruise internet, discounted airfare, entertainment, and more!)
+ First Class Train + 3 Adventurous Nights in Anchorage!
Set sail from Vancouver for a fascinating adventure aboard the Norwegian Jewel as she cruises the Inside Passage and gaze at the spectacular scenery and wildlife of Glacier Bay. Get a chance to see diverse wildlife, such as whales and brown bears. Round out this exciting vacation with a train ride on the White Pass and Yukon route in Skagway. After sailing to Seward, Alaska, disembark and explore the town with a mini-excursion before boarding the scenic and historic Alaska Railroad to Anchorage where we'll extend our adventure by 3 days! Prepare for the adventure of a lifetime!
$1599 $1499 to $7649 $5699/per, depending on stateroom category.
Window, Balcony, Mini Suite, Penthouse, Family Suite, or Haven Suites available.
PRICES INCLUDE EVERYTHING!


Taxes, Fees, Gratuity, & More!


Sale price is based on Norwegian Cruise Line's latest prices, valid for a limited time.
BOOK NOW! THIS PRICING AND RESERVATIONS END JANUARY 15th!


ALL RESERVATIONS CLOSE JANUARY 15th.
Why is Our Price Different Than The Cruise Line?


In short, because we're up front and honest with our pricing, plus this is more than a cruise:

What's included in the price?
Listed Starting Price
$699
$2498
Government Taxes ($100 to $200 extra)
EXTRA CHARGE
Port Fees ($100 to $200 extra)
EXTRA CHARGE
Mandatory Gratuities (Usually about $50 to $100)
EXTRA CHARGE
Unlimited Open Bar (Beer, wine, cocktails, spirits)
EXTRA CHARGE
Premium Dining Plan (Meals in restaurants that cost money.)
EXTRA CHARGE
+ Free Excursions Credits, Free Cruise WiFi, & Free or Discounted Airfare.
EXTRA CHARGE
Choice of Cabin
EXTRA CHARGE
On-board 78 Adventures Staff
Luggage Storage in Seward All Day
Admission to Alaska SeaLife Center
First Class Passage on Scenic Train through Alaska Wilderness
— Includes gourmet meal and drinks
3 Nights Hotel in Anchorage, with breakfast each day.
LGBTQ+ Wilderness Excursion in Anchorage
Transport to Anchorage Airport
The Cruise Portion: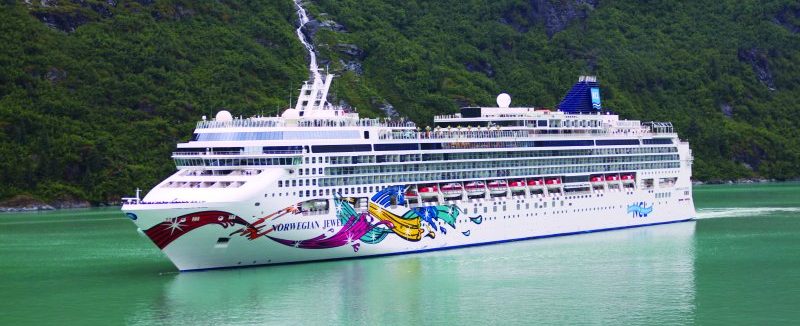 Aboard the Norwegian Jewel, you'll enjoy 7 DAYS of ALL INCLUSIVE luxury, while we sail through the most popular ports of call in Alaska via the Inside Passage, including: Ketchikan, Juneau, Skagway, and Seward. Not to mention, that the Jewel is one of only two ships sailing that can take travelers up close and personal with glaciers in Glacier Bay and Hubbard Glacier.
Though one of the smaller ships in Norwegian's fleet, it's size allows cruisers to get up close and personal with Alaska and it's glaciers. As the namesake of their "Jewel Class" cruise ships, you can bet she's got it all. As well as offering some of the largest suites at sea, there are staterooms to accommodate every style. When it comes to entertainment, this ship's filled with excitement: 16 dining options, 15 bars and nightclubs and that's just the beginning. Norwegian Jewel at a Glance (PDF)
Take a 360° Virtual Tour of the Entire Ship! Click Below:

Your room for 2 includes Unlimited Premium Bar Packages and also for balcony staterooms or better, Premium Restaurant Dining Packages (where you normally have to pay extra). If those aren't your thing, you can also choose from shore excursion credits, internet packages, and more.
Click Here to find out all the details!

These inclusions are limited time promotions by Norwegian so book now to ensure they come with your cruise!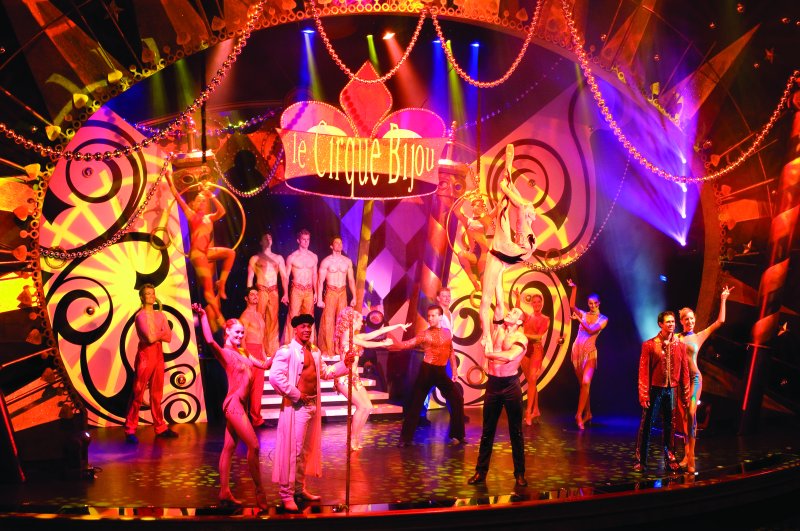 Plus, all you can eat buffet and table service, all you can see entertainment, and much more!
Click Here to find out all the details!
Exploring the Port of Seward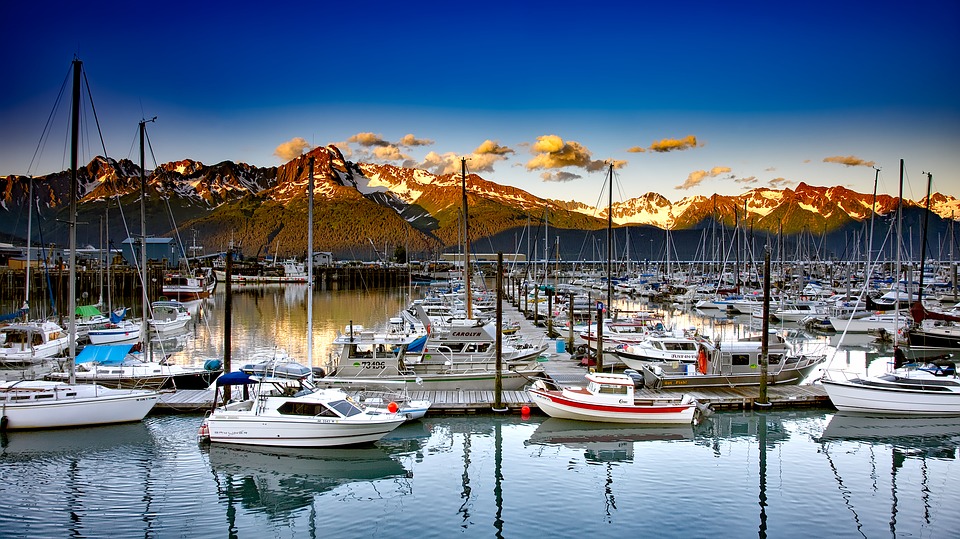 After disembarking the ship on the 7th day, we will spend a few hours exploring the small sea town of Seward, Alaska. We'll drop our luggage off at the train station for safe keeping while we experience what the town has to offer, including admission into the Alaskan SeaLife Center.
The Alaska Railroad Scenic Train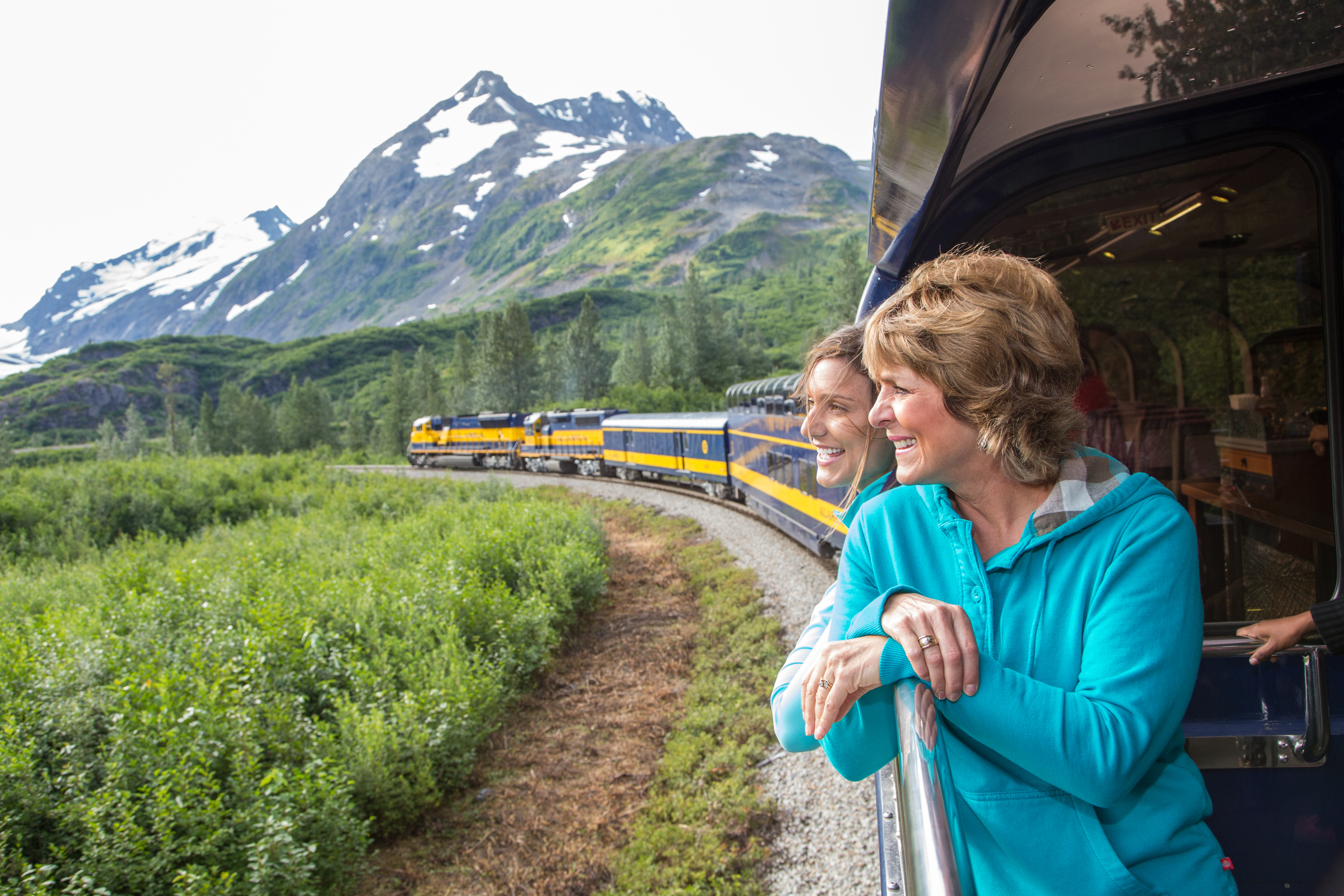 After our day exploring Seward, we'll board the historic and amazingly scenic Alaska Railroad's Coastal Classic train to Anchorage, when you'll enjoy luxury first class rail service, including our own scenic viewing platform, a gourmet meal and drinks included!
Book Now to Guarantee Your Space!
Three Adventurous Nights in Anchorage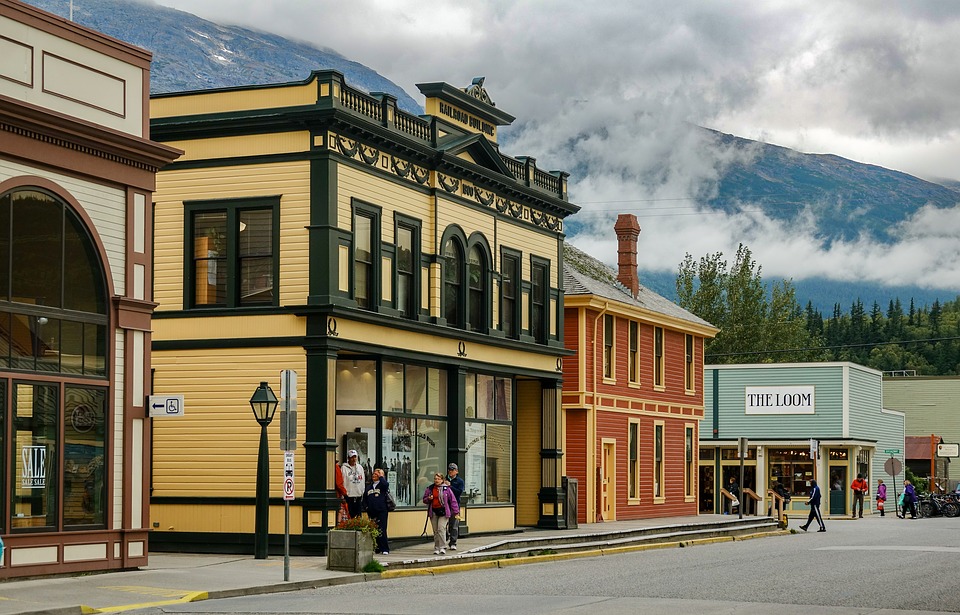 In Anchorage, we'll stay 2 nights at a 3 star or better hotel, where we'll get a good night's rest. We'll need it! The next day, we'll head out into the wilderness with our LGBTQ guides to see the best of everything Alaska's wilds have to offer! We've got other fun things planned for Anchorage, so stay tuned!
What are you waiting for? Time is running out to take advantage of our low deposit!
Book Now to Guarantee Your Space!
Frequently Asked Questions:
Is this an all-gay cruise?

No. We're just a small group of LGBTQ+ Travelers adventuring together, on a mixed ship. We're just a small agency, and don't have the resources to charter an entire ship. (Yet).

Is this JUST for Gay Men? 

No, this is not like Atlantis. This group is for anyone who identifies as LGBTQ+ or any allies who enjoy the companionship of others. We have seen interest from all walks of life, including older gay couples, lesbian couples and both transgender and cisgender members of the community.

I travel alone, can I do that on a cruise?

Well, yes. But it often costs the double occupancy price. However, Norwegian Cruise Lines does offer a limited number of single-occupancy staterooms on some ships. Just give us a call or email and we can give you a quote about how much that would cost if available.

How many people will be in our group?

We are a small group, expected to be less than 20.
For the full list of Frequently Asked Questions, visit our product page here, and click the "FAQ" tab.